4 Factors Leading To The Shortage Of Crucial COVID-19 Medication
First Posted: Jun 04, 2021 08:17 AM EDT
The coronavirus disease of 2019, or more commonly known as COVID-19, is an infectious disease. Since the first case was reported, people may have been affected in one way or another. It seems like there have been social, economic, and political challenges all around. However, the cure for this disease is yet to be discovered, and scientists are tirelessly working to identify one.
Challenges Limiting The Supply Of COVID-19 Drugs
As research to find a cure for COVID-19 continues, there have been significant breakthroughs. Scientists have identified certain medications that could help in treating this illness. However, most pharmacies, hospitals, and patients are experiencing hindrances in acquiring crucial drugs.
As a result, most customers may seek services from manufacturers like Fagron Sterile Services or other pharmaceutical companies to provide Food and Drug Administration (FDA) approved drugs. However, there are some causes for the scarcity in supply of possible COVID-19 treatments, such as:
1. Strain In Acquiring Active Pharmaceutical Ingredients
Medications that are said to treat COVID-19 are made from various elements that might be sourced from different countries. These drugs are believed to contain both inactive components and active pharmaceutical ingredients (APIs).
The APIs cause a remedy's intended effect, such as curing or treating. On the other hand, inactive pharmaceutical elements are thought to have no therapeutic benefits and may be used as fillers, preservatives, flavors, or colorings.
It's believed that most APIs used in making COVID-19 drugs are imported from China and other countries. However, it seems like reduced labor has lowered production in most medical manufacturing firms in those countries. This looks to have resulted in strains in acquiring sufficient active ingredients to make the said treatments. Consequently, this might have brought about a shortage of medications in the market.
2. High Demand And Low Supply
Research for a COVID-19 cure is still ongoing as of 2021, and most people keep up with updates on some drugs that may help manage the disease or its symptoms. Therefore, they're always keen to hear new reports on possible remedies.
Once a potential treatment is identified, global demand for the drug will probably rise quickly and immensely. Some will buy the limited supply in larger quantities and hold them, which lowers the stocks in the market.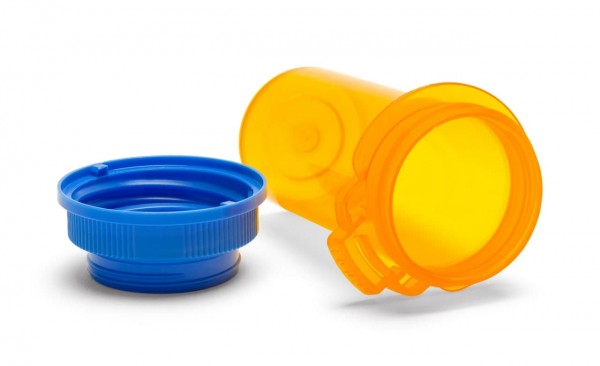 3. Unfavorable Governments Policies
In addition to difficulties in drug manufacturing, there are also challenges in the distribution. There are many ways individuals avoid the spread of COVID-19 in their own homes. But on a national scale, several countries have taken extreme measures to protect their citizens from the spread of the pandemic.
For instance, lockdown and travel restrictions reduced the number of flights in several nations. Some are still in lockdown in the middle of 2021, and others have not eased their travel bans, which are possibly responsible for the difficulties in shipping and distribution in such regions.
Unfavorable trade restrictions could have also significantly affected the production process. The effect is especially notable when raw materials for treatments or vaccines have to be obtained from one travel-regulated country to another. This factor might delay the manufacturing of the drugs and could also cause an overall shortage of medications globally.
4. Delays Due To Standard Approval Policies
The FDA's branch, Center for Drug Evaluation and Research (CDER), is responsible for examining novice medications before they're released into the market. Even if experts have identified a substance to have some potential benefits in treating COVID-19, it still has to go through a drug approval process.
This procedure is purposed to determine if the remedy in question is good quality, safe for human consumption, and effective in treating the virus. The operation may take several months. If there are delays in the various phases of approval, it may hinder the release of these medications into the market.
Scientists continue to report some success of various drugs in handling COVID-19. This factor causes a high demand for compassionate use of those medications. This means making a particular drug available for persons with life-threatening or severe health conditions before it has been approved.
The number of acute COVID-19 cases rises by the day globally. This has possibly caused a reduced supply of treatments for those with mild symptoms. Also, some firms producing such medications may have halted production. This could be due pending approvals for the drug's efficacy in treating COVID-19, resulting in shortages, as well.
Conclusion
COVID-19 has impacted some countries politically, socially, and economically. A proper cure for the illness is still undiscovered, but significant breakthroughs have been made in identifying treatments that might help treat the disease. However, there have been hurdles in acquiring approved medications due to drug shortages.
Some of the causes of this scarcity may be unfavorable government policies and the vast difference between the supply and demand of drugs. Other factors may also be delays due to standard approval policies and strains in acquiring APIs.
See Now: NASA's Juno Spacecraft's Rendezvous With Jupiter's Mammoth Cyclone
©2017 ScienceWorldReport.com All rights reserved. Do not reproduce without permission. The window to the world of
science news
.