How Dr Amir Feily by Develping Feily Method Became the Pioneer of Dens Hair Transplantaion in the World
First Posted: May 25, 2021 02:47 PM EDT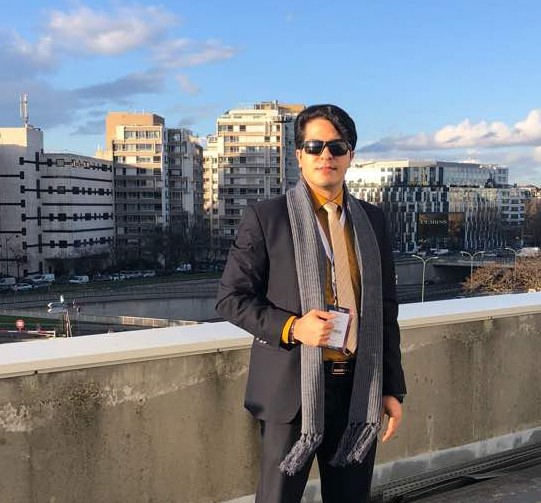 (Photo : How Dr Amir Feily by Develping Feily Method Became the Pioneer of Dens Hair Transplantaion in the World)
Although hair restoration is a safe procedure and most of its associated complications are preventable by the surgeon and/or the patient but dense hair transplantation is so dangerous if you dont use of proper method. Recipient area necrosis is the most important complication that arises when an increased number of recipient grafts are utilized and de-vascularization of the scalp occurs as a result of dense splitting of recipient skin that results in large wound areas. Although in the literature it has been mentioned that this complication is rare but if you want to do dense packing it is not so rare. Reasonably most of the clinics prefere to do sparse hair transplantion and additionally many hair transplant centers face this complication in their dens packing but do not officially report the complicated cases.
Dr Amir Feily one of the most famous dermatologists in Iran and also in the world faced on necrosis after dense hair transplation in his center in 2014 and has troubled by post truma stress disorder (PTSD) of hair transplantation but after some times he decided to surmount his disorder and find the reason of the happend and tried to describe the standard methods of prevention of scalp skin necrosis for dense hair transplantation.
He started to compare all scalp skin necrosis cases from the literature and Iranian hair transplant centers to determine the dangerous zone.
Additionally he performed a case series to identify a standard method to decrease scalp necrosis in dense packing transplantation and finally published his method in the journal of dermatology practical and conceptual in 2015.
In his method he described dangrous zone and recommend dense slitting the scalp with some engraftment in the non-dangerous zones on the first day in a horseshoe pattern with a 24-hour rest time for danger zones and then engrafting of the slits of danger zone on the second day. Adequate reperfusion time is required to allow for appropriate development of implanted hairs and prevents development of necrosis. With this method Dr Amir Feily have performed many dense packing hair transplantation processes without any vascular compromise. Until now Dr Amir Feily has introduced a lot of methods and unique points in dermatology, hair transplantation and medicine and published around 100 papers in high level medical journals. One of most important differentiator of Dr Feily and also part of why he's been able to build valued reputation, is he's able to produce many exellent results better than surgery_level with only non-surgical treatments, such as lasers, injectables and fillers.
See Now: NASA's Juno Spacecraft's Rendezvous With Jupiter's Mammoth Cyclone
©2017 ScienceWorldReport.com All rights reserved. Do not reproduce without permission. The window to the world of
science news
.