Psychedelic Solutions: How Mydecine Innovations Group is Working to Solve the Mental Health Crisis
First Posted: May 25, 2021 02:52 PM EDT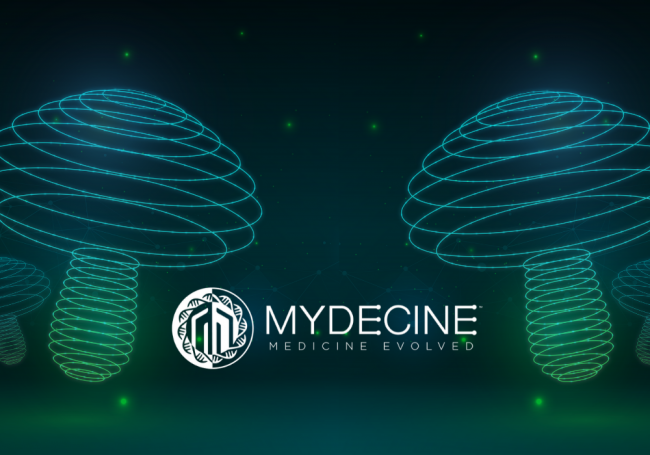 (Photo : Psychedelic Solutions. How Mydecine Innovations Group is Working to Solve the Mental Health Crisis )
Until recently, the fields of mental health and psychedelics were rarely spoken about in the same sentence. However, thanks to landmark innovation and legalization, we are now in a psychedelic renaissance. Mydecine Innovations Group (NEO:MYCO) (OTC:MYCOF) (FSE:0NFA), is a key force driving this innovation and is bridging the gap between the two industries.
2021 has been a busy year for the Denver-based biopharma company after announcing a set of novel drug candidates just last month after successfully completing the first legal import of psychedelic mushrooms to Canada. This marks a major preliminary step in the creation of a comprehensive psychedelic supply chain. Beyond Mydecine's import capabilities are the company's upcoming clinical trials.
Mydecine's main focus area is the study of mycology, which is the branch of biology centered around fungi. It is through this avenue which Mydecine has truly made their mark. In this arena, we find the company's robust set of clinical trials which focus one the use of psychedelics in the treatment of PTSD. The first-of-their-kind clinical trials are a key step in the company's mission to revolutionize the treatment of
mental health and wellbeing. The trials are a global feat of research capabilities, taking place in 7 countries around the world throughout 2021.
The third and final pillar of Mydecine's business lies in their technology platform "Mindleap''. This platform is being developed in-house and is shaping up to be a groundbreaking piece of technology in the space of mental health service delivery.
"...with MindLeap, professionals that have been trained in the psychotherapy protocol under one roof and give patients access to be able to take the seven or eight-tenths of the equation, remotely, obvious vastly increases the scalability of the treatment."
The fruits of this labour are becoming evident as Mydecine was recently chosen as the industry favorite in a survey by StrawPoll last month. Mydecine ranked as the favourite publicly traded company in the psychedelic sector. With a successful NEO uplisting, it is evident that Mydecine's successes are catching up as the company continues to gain more attention and drive the industry forward.
See Now: NASA's Juno Spacecraft's Rendezvous With Jupiter's Mammoth Cyclone
©2017 ScienceWorldReport.com All rights reserved. Do not reproduce without permission. The window to the world of
science news
.