9 Tools to Prepare for Your First Job Interview Ever
First Posted: Dec 18, 2020 12:02 PM EST
If you want to ace your first job interview, the rule is to never take it for granted. Seriously, there is no better way to succeed than prepare for tricky questions and learn to behave professionally. However, this advice is too general. A first-time interviewee should invest a lot more effort in preparing than it may seem at the first glance.
Hence, resume writing service, the skillhub.com team, decided to help young people with that. In this article, we've collected the best tools, having which you have no option but to succeed at your very first interview.
Job Advertisement
The first thing you should pay attention to is a position announcement. It has quite a lot of details that you might need to understand what your first interview will look like.
For example, some companies get creative when they post their job descriptions. You should adapt to this style and try to respond to this vibe. If you see that the job description is formal, it is better never to deviate from a formal line of behavior as well.
Search Engine
Your next best tool to prepare for a job interview is Google or any other search engine. You need to learn about the company, and this is the best way to do it. Your interviewer expects you to know at least some popular facts. This is also needed to show your genuine interest in working for this company.
Therefore, read a little about your future employer. Find some critical facts or key moments in its history to have some knowledge to rely on. Learn a few names and their contribution to mention them in passing during the conversation.
Don't forget to choose a pic for your resume. High quality, not make your resume too heavy so it should be files above 5 MB, otherwise it may be rejected by certain algorithms in the system.
Hand Watch
Having a hand watch is not only practical but also professional. You'll keep track of time, and thus, you'll have the ability to control the course of the interview. For example, no recruiter or hiring manager likes long conversations. You have roughly 30 minutes, and it is up to you how well you'll let them see through you.
A watch will help you manage your time better. Once you see how fast time flies, you'll plan your responses better and learn to leave out unnecessary details. Also, such an accessory will help you look more professional in the eyes of your interviewers.
Interview Questionnaire
Of course, you are not a forecaster to know what questions you'll be asked. And there is no way you can find an exact questionnaire for your meeting. Yet, some of the questions asked at job interviews are pretty common for every company. This is something you should study.
For example, questions concerning your strengths and weaknesses, expectations, career milestones, etc. Sometimes, they are quite hard to answer immediately. Thus, prepare your line for every question like this to know how to answer them in a way you won't regret.
Your Set of Questions
Interviewers will definitely appreciate it if you join the conversation as equal. Many of them expect candidates to be proactive and ask questions along the way. Thus, having your own questions is a must if you want to land a job.
Of course, some questions will arise during the conversation. You can ask them, too if you feel certain they are appropriate. Yet, having a few questions prepared at home will make sure you ask interesting things from people interested in discovering your potential.
Dress Code
Another tool to impress your interviewers is to dress smart. It does not mean that you should wear a suit if it is not your regular style. Yet, you can't wear a T-shirt and shorts and expect anybody to treat you as a serious candidate.
Dress properly for each of your interviews, especially the first one. When you get more experience, you can feel free with your choice. Recruiters hunt for your experience; they couldn't care less about what you are wearing. However, your first job interview requires you to follow certain dress code rules.
Job Application Coach
A good idea is to find somebody who can gladly invest their time to rehearse your interview with you. When you do it, you may get rid of the nervousness and stress you'll definitely have during the interview. But before taking the time to learn how to make a resume is paramount, the likelihood of rejecting you by the system would be a little.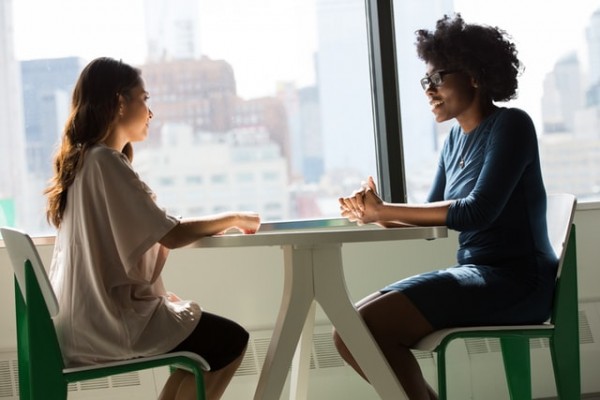 A family member or a friend can become your coach. However, if you manage to find somebody with experience in human resources or a person who has already been to such interviews, it will definitely be a plus.
Follow Up Documents
One of the greatest mistakes graduates make when they go to job interviews is thinking that the job application process ends with an interview. However, normal work ethics has already made thank you and follow-up letters a regular thing.
Thus, when you plan to go to an interview, do bother to write a sample of these documents. You will edit it upon your interview.
A thank you letter is a great chance to establish a connection with an interviewer. They do lots of work and are rarely thanked for it. Also, you can list a few things about your character, skills, and achievements that you forgot to mention during the interview. This is allowed.
Given large numbers of applications, recruiters and hiring managers really struggle to cope with all interview records. Some of their files get mixed up or even missing. A well-written follow-up letter listing the best facts about you can refresh their memory and turn their attention to you once again.
Professional Help
There are companies that offer professional services that include interview preparation. People providing them usually have experience in interviewing. They can project questions you should expect from your interviewer based on the knowledge and skills they have.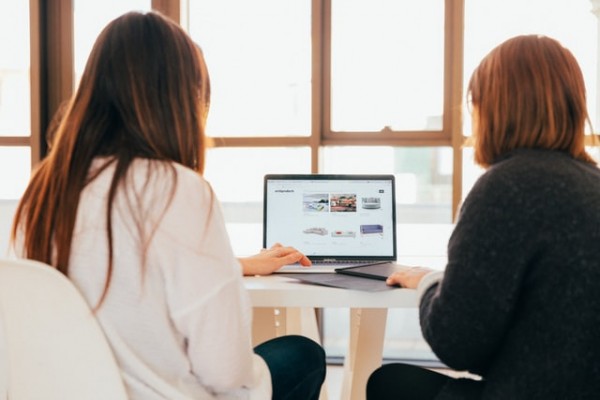 Such professional assistance can really help you prepare for any challenges of the first interview you may encounter. You'll get to know how to manage anxiety and stress and where to put your hands to cover up your nervousness. Moreover, these professionals can even conduct research on the company and prepare questions for you to be 100% ready.
See Now: NASA's Juno Spacecraft's Rendezvous With Jupiter's Mammoth Cyclone
©2017 ScienceWorldReport.com All rights reserved. Do not reproduce without permission. The window to the world of
science news
.