Technology + Insurance = Happy (Safer) Drivers
First Posted: Apr 25, 2021 01:30 AM EDT
We all know that safety technology in vehicles is saving lives and saving on auto insurance, but don't forget the role of GPS in telematics and usage-based auto insurance in doing that as well, such as pay-as-you-drive car insurance.
Technology has also positioned insurance companies to save potential and current clients time, from getting rate quotes to making the accident filing process easier, thanks to image analytics assisting with auto repair claims.
Review how technology is saving auto insurance customers time and money, and also see what the future holds: Driverless autos, yes. Flying autos, ever? Cheaper insurance? Read on.
Technology Saving You Money on Auto Insurance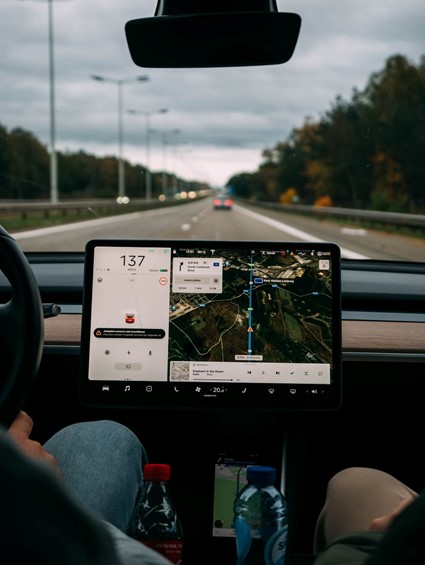 Millennials and Generation Z drivers can't fathom a world without that sonorous voice emitting from their dashboard or their cell phone giving them directions. The Global Positioning System (GPS) made those unruly road maps nearly extinct for all. And for those with a dash cam, it can provide the ultimate vehicle tracking solution.
And it's currently helping customize your auto insurance, which can lower your premium.
Vehicle Tracking with Telematics
Vehicle tracking devices with a built-in GPS receiver have spawned usage-based insurance (UBI). The telecommunications (telematics) devices - embedded in the vehicle, a plug-in, or a mobile app - monitor you whenever you hit the road.
The data it collects determines how much you pay. So instead of paying the same rates as more reckless drivers or drivers who log higher-than-average mileage, your premium is customized to your individual driving behavior.
Most major insurance companies offer a usage-based insurance discount. But since many of these usage-based programs aren't available from coast to coast, check with your current insurance carrier or comparison shop to see what's available in your area.
There are two main types of UBI.
Pay-How-You-Drive Auto Insurance
Pay-how-you-drive insurance monitors your speed, braking, acceleration, and other driving patterns such as when and how often you drive. So if you're a careful driver, here's how much you could save on your premium and with what carriers:
This includes:
- Up to 15 percent savings: Allstate's DriveWise and Farmers' Signal
- Up to 20 percent savings: American Family's KnowYourDrive, Geico's DriveEasy, Progressive's Snapshot, Travelers' IntelliDrive, and USAA's SafePilot
- Up to 30 percent savings: Liberty Mutual's RightTrack and State Farm's Drive Safe and Save
- Up to 40 percent savings: Nationwide's SmartRide
Pay-Per-Mile Auto Insurance
Pay-per-mile insurance calculates your premium based on your actual usage of your vehicle. So if you don't drive frequently - for example, if the pandemic has transitioned your job to a work-from-home one - here's how much you could save on your premium and with what carriers.
This includes:
- Up to 20% savings: Allstate's MileWise
- Up to 25% savings: Liberty Mutual's ByMile
- Up to 40% savings: Nationwide's SmartMiles
Usage-based auto insurance is gaining popularity. In fact, some insurance industry experts venture that it will be the norm within the next decade.
Technology Saves You Time on Auto Insurance
Thankfully, auto insurance companies haven't started personalizing just some types of their insurance policies. They're expanding the convenience and customization afforded by technology to virtually all facets of their interactions with customers.
Tech Launches Multiple Online Auto Insurance Quotes
Remember the days of calling each auto insurance company individually and repeatedly providing the same information in order to get a rate quote?
You can still do that, of course, if you want that old-school, personal connection, but you'll save a big chunk of time and aggravation by starting your search for auto insurance online.
Free online quotes are available from all of the top auto insurance companies through a seemingly infinite amount of insurance comparison websites. And the more information you provide, the more accurate your quote.
It's a convenient, low-pressure experience. You can adjust policy details to see different prices, and you can get results in mere minutes and compare several companies in one session.
But it still holds true that you should do more than look at your rate when deciding on auto insurance. Thanks to the internet, that's also quick and easy to do.
Check company ratings on third-party sites like the Better Business Bureau, Consumer Reports, or Trustpilot. See if and what complaints have been filed against the insurers through the National Association of Insurance Commissioners (NAIC), as well as if there are any legal or regulatory problems related to their licensing, or if any financial issues come up.
And those auto insurance comparison sites usually feature content that includes auto insurance company reviews, so check those out, too.
Tech Revolutionizes Auto Insurance Customer Service
You can not only get auto insurance quotes online. While many companies will finalize your quote over the phone, you can also buy your policy online. Many of the top companies accommodate this convenience, and the most affordable ones are Progressive, State Farm, and USAA.
The established carriers are driven to do this in order to keep up with one of their newest competitors: online-only insurance companies. Esurance, one of the first companies to sell direct to consumers online, starting way back in 1999, is available in 43 states so far.
And Metromile, an exclusively pay-per-mile insurance company, also coordinates everything online. Launching in 2011, it's only available in eight states.
There's also Root Insurance, which came on the scene just a few years ago starting in Ohio and is now available in all but 13 states. It was founded by Alexander Timm, who had a long career at Nationwide and saw the writing on the wall. Root is the first and only auto insurance company that's entirely handled on a smartphone.
The top insurance companies have also been automating more to expedite other interactions with their customers. This includes a great reduction in time on "housekeeping" items, from updating your information to viewing your policy and accessing your auto insurance ID card.
But technology has greatly helped in the realm of claims. You can access an auto accident checklist, file your claim, upload photos and documents related to it, get roadside assistance, find repair shops, and track the status of your claim.
And with telematics, insurers can collect data from the incident - such as speed, braking, and force of impact - which can help verify a claim and determine if it should be paid as quickly as possible. This accelerates the whole claims process, reducing cycle times and improving the customer experience.
In fact, carriers are setting their sights on virtual claims handling. Many of them are considering improving their competitive edge by utilizing technology-based inspections to enable remote assessments and processing.
While the major insurers don't anticipate full automation with claims, chatbot technology can help take care of minor ones, which enables customer service teams to spend more time helping people with complex or sensitive cases. This is another step toward improved customer satisfaction.
Technology Impacting Your Future Auto Insurance
If you think there has been a lot of change in the auto insurance industry in the past decade, just wait for the next decade. Vehicle manufacturers continue to add and improve upon safety features. They're revved up in hot competition for what they consider the epitome of safety: the age of the driverless auto, in which they'll virtually reduce all human error.
Let's take a peek at what this could mean for auto insurance rates.
Auto Insurance Changes and Cost Estimates
Ready to reduce your auto insurance premium by 26 percent in 2030? That's what a report on the future of auto insurance from financial consulting firm Deloitte estimates. They attribute that number to the safety benefits of autonomous vehicles.
And if you don't have yourself an autonomous vehicle by then, they still have good news. They estimate that additional safety benefits, reduced fraud, and other factors from driver-driven and autonomous vehicles will reduce premiums by up to 18 percent.
The future of auto insurance premiums continues to look rosy: By 2040, Deloitte expects that further safety improvements from autonomous vehicles could decrease total annual auto insurance premiums by up to 30 percent from current levels.
So while we also look to 2040 for those flying autos - or earlier, if Tesla, Terrafugia, Hyundai, Uber, Apple, SkyDrive, or PAL-V has an unprecedented breakthrough - take advantage of how well current tech is making it much easier to deal with your auto insurance company and greatly helping lower what you have to pay them for your coverage.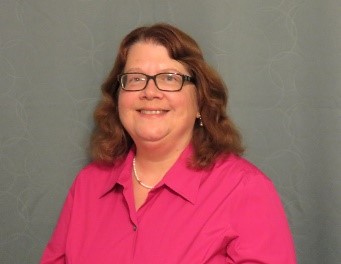 Karen Condor is an insurance expert who writes and researches for the auto insurance comparison site, BuyAutoInsurance.com.
See Now: NASA's Juno Spacecraft's Rendezvous With Jupiter's Mammoth Cyclone
©2017 ScienceWorldReport.com All rights reserved. Do not reproduce without permission. The window to the world of
science news
.