Digital Tech and Education is Intricately Connected Now: What Do You Need to Pursue Your MBA Online?
First Posted: May 25, 2020 12:12 PM EDT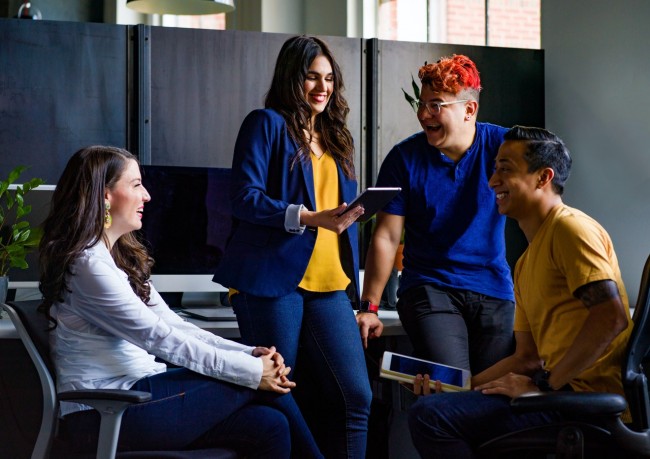 (Photo : Digital Tech and Education is Intricately Connected Now: What Do You Need to Pursue Your MBA Online?)
The entire world is going through a tough time right now, but the situation isn't about to change anytime soon. We need to adapt to the changing world if we hope to move ahead with our lives.
Given how important education is to modern society in all its aspects, we are lucky to live in a time when technological breakthroughs are allowing seamless interactions between the faculty and their students in online universities and schools across the globe.
Why Online MBA is the Right Fit for Aspiring Executives Right Now
While we are all quarantined at home, now is the ideal time to pursue new qualifications for nearly anybody who wishes to make use of their extra time. However, MBAs and other professional degrees deserve special mention here. Consider the following factors, which should provide more clarity regarding how we came to this conclusion.
Inconveniently Convenient
MBA students are generally experienced employees who wish to rise higher up on the corporate ladder. Under normal circumstances, or to be precise, in the pre-Covid-19 world, this meant that they had two options:
To quit their jobs for the time being, or to take a temporary leave of absence, if allowed by the employer

Holding a part-time job, while completing their MBA; this usually led to burnout
Completing an MBA program online was always the third option even before all this, but working from home indefinitely wasn't anything that most workers were familiar with. This additional factor is huge as it turns out, and its positive impact on MBA students and workers can be highlighted via the following points.
WFH orders further reduced expenses and time lost in commute, traffic and countless other factors related to office hours

Most employees are working from home, but business, in general, is not booming

This means that they have more time on their hands than before

Using that time to become more indispensable to employers in this dismal job market is an intelligent move
After adding in the advantages of not losing out on experience or paychecks while at it, the lockdown period seems like the ideal situation to be in for any employee who always aspired towards a better career, but never had the time to pursue their MBA or the financial cushion to leave their job.
All one needs to do now is visit the University of Redlands website to join an ACBSP accredited California online MBA Program, irrespective of their location, or present state of employment. However, before you do, ensure that you have the technology sorted on your side because, without the right tech, no one can work from home or study online properly.
Tech You Need for Getting the Best from Online MBA Courses
Reliable Internet Connection
The web that connects the world must be strong and reliable in your household. Since people around you are also relying heavily on the same internet connections for everything from entertainment to work, keep the following pointers in mind.
You should have at least two active and fast internet connections at home

Your cellular data plans should be sound enough for being used as a fail-safe connection

If your bandwidth is limited, make sure that you use only one of the two connections for entertainment purposes

The router should be powerful enough to create a Wi-Fi network that can reflect the high-speed connection you have tethered to it
At Least Two Smart Devices Should be Present at All Times
Maybe you forgot to charge your laptop and now there's a power cut, or perhaps you dropped your iPad and now you are squinting at a smartphone to make out what the professor is writing on the board. To avoid such scenarios, enforce the two following mandates in your room or home office.
Two smart devices should be present and working at all times

A smartphone doesn't count, as the display is too small for working or attending a class properly

None of the displays/devices used should be less than 10-inches

If one of the two breaks or malfunctions, it must be replaced/repaired asap
Test Your Headphones, Mic and Every Other Equipment You Buy
A decent pair of headphones with a good mic is a must, and you should check all your equipment before attending a class.
Power Banks are a Must
Anything between a 20,000 mAh - 30,000 mAh is ideal, but anything below 15,000 mAh is less than adequate.
Now that we have discussed both the need to adopt digital education and the necessary gadgets to do so successfully, it's time to go ahead and get started. Covid-19 will eventually subside, but not anytime soon. Don't let that affect your future goals in this age of technology where the opportunities are there.
See Now: NASA's Juno Spacecraft's Rendezvous With Jupiter's Mammoth Cyclone
©2017 ScienceWorldReport.com All rights reserved. Do not reproduce without permission. The window to the world of
science news
.